Bass fishing on the lake by canoeing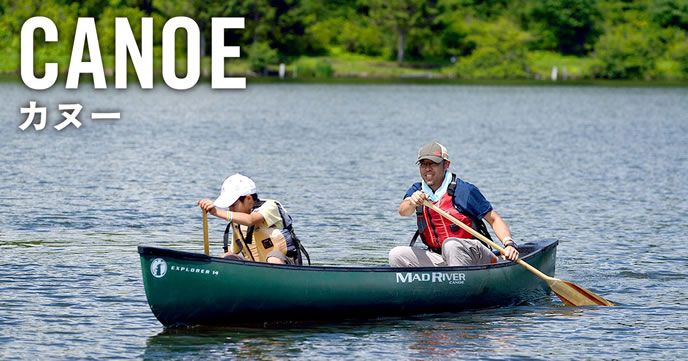 How to play and enjoy in the lake with a canoe
Canoe is a type of ship aboard all over the world and it is also a popular ride at leisure spots such as lakes. One of the popularity points is that anyone can easily ride. The lake is a perfect place to ride a canoe as it is difficult for large waves to happen. It is also nice to be able to easily go by rowing by hand as there is no current flow. I am exhausted because I am a completely manual ship without an engine etc, but feeling of accomplishment when I finish a ride is one point. It is one of the recommended points that you can relax and enjoy the view of the lake while moving over the lake.
On the relationship between canoeing and those who enjoy bath fishing
Recently more people are enjoying bath fishing in lakes and rivers. Bus fishing is interesting that the feeling of being sticky and being pulled is funny. It is a kind of sport to enjoy fishing up fish rather than catching fish. Because the black bus is a fish inhabiting various places, you can catch it without going far. That sort of thing is also popular. You can also go to various lakes if you can drive from Tokyo by an hour. It is an ideal vehicle for bus fishing because you can move the water quietly by using a canoe. The time to wait for the fish quietly on the lake surface is a blissful time!
To those who would like to enjoy cruising with canoes
There are places where you can enjoy cruising with canoes. The image of one or two people is strong, but because there is something a bit bigger you can ride in large numbers. The ability to row by the large number of people becomes stronger and it can move more quickly. When riding in Japan you can enjoy cruising while enjoying the scenery every season. In spring, you can enjoy cherry blossoms blooming, enjoying fresh green in the summer, seeing the autumn leaves in the fall, all year long. There are also popular items such as river transport using canoes. You can enjoy thrilling to ride the river with fast flow with the balance of the body and the power to row.