Enjoy canoeing with families in Kansai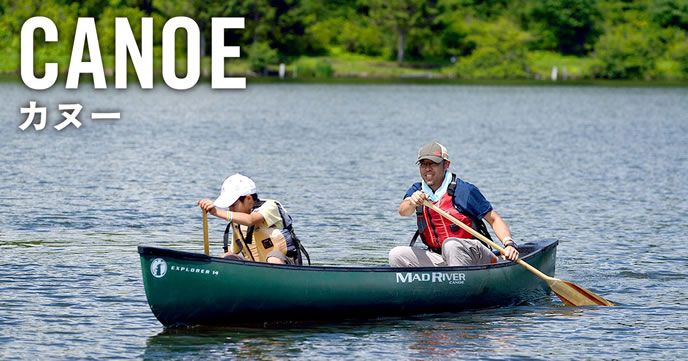 If you do a canoe in the Kansai, Lake Biwa is recommended!
There are two ways of enjoying canoes: a method of enjoying as a sport and a case of seeking healing. Especially, when playing on a big lake, you can enjoy leisure paddle while rowing like a river and no high waves like the sea. Especially, in the case of a river, if the amount of water is small, the bottom will be made to the bottom of the river, but if that is Lake Biwa which is the largest lake in Japan in Kansai, it is recommended because there is plenty of water at any time. Also, because there is a distance to the other side of the way, you can enjoy how to enjoy a considerable distance. The scenery which is one of the enjoyment of canoes such as the season of cherry blossoms and the mountains of fresh green is also very beautiful.
Canoe is recommended as it can be enjoyed with parents and children!
In the case of enjoying river descent with torrent, since there is a danger of overturning by all means sports element is strong, it is a little difficult for children, but if you play relaxing in the lake you should put a life jacket and pay attention to safety It can also be enjoyed with children. Of course, it is difficult for a small child to ride alone, but if it is a two-seater type, you can enjoy it together by adults by placing children before. It is felt that the water surface is very close compared to a boat and the like, making memories taking a canoe with the family will be memories of a lifetime, so it is a good opportunity to meet with nature, so it is recommended.
Even in the case of families, how to enjoy canoeing is varied!
Canoeing not only advances by caring where there is water, its way of enjoying is varied. You can also enjoy the scenery and fish from thrilling sports things that go down the torrent. As a way of enjoying with children, children are pleased enough just by rowing, and since the surface of the water is so close, you can feel like being integrated with the lake. In addition, there are many campgrounds in Lake Biwa, many canoeing can enjoy barbecue or enjoy nature. For beginners, training sessions are also held, and you can also enjoy while learning politely how to use the paddle and how to row.