Various paddles used in stand-up paddle board (SUP) and its features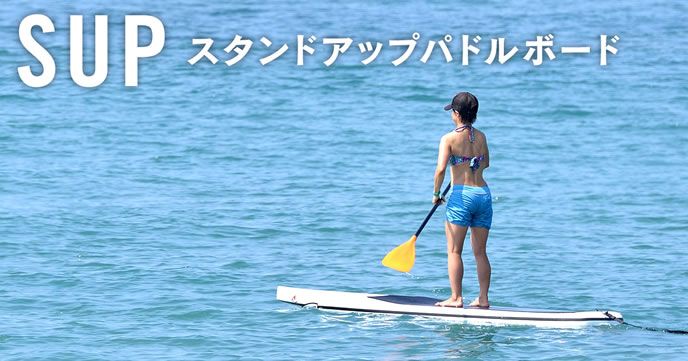 What is paddle used with SUP with various grades
There are various types of leisure and sports at the waterside, but stand-up paddle board (SUP) is gathering big topics in recent years.

It stands on a board that closely resembles a surfboard, can move freely on the water using a paddle, and can enjoy a wave like a long board, as well as canoes and kayaks casually You can enjoy walking on the water.

Paddles used in SUP are different from kayak's ones, because paddles are attached to one side of the shaft, it is easy to swing left and right, making it possible to steer with small turning.
Recommended paddle for beginners who can buy at affordable price
In order to start stand-up paddle board (SUP), you need to prepare a board first, but since there are various kinds of things in this board size too, it is important for beginners to choose one suited to their skill is.

However, it is important to have a commitment also on the paddle for manipulating the board freely, as well as boards.

Paddles are available in various prices depending on their materials, but lightweight, easy to handle, and cheap priced paddles are recommended for newbies who use aluminum as a shaft.
Because it is lightweight, it is easy to handle, and because of aluminum, it is also a great advantage that rust does not occur easily even if it is used in the sea.

Someday I want to use it! Introduction of ultra-exclusive paddle
Paddles which are important elements for comfortable handling of Stand Up Paddle Board (SUP) also have various grades.
Here, I will introduce the super high class paddle for such an advanced person and explain its features.

When it comes to luxury grade, the shaft part adopts dry carbon which is lightweight and also excellent in strength, and we are using custom made wood parts for the blade and grip part.

It is familiar to the hands and there is also moderate none so it is excellent for handling and it is an item that can bring out the charm of the stand up paddle board (SUP) more.