Let's enjoy the stand-up paddle board (SUP) of attention right now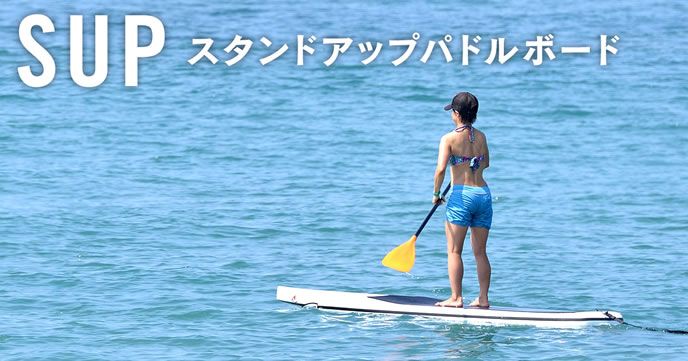 There are quite a lot, what is the point that SUP can do in Kansai?
Stand Up Paddle Board (SUP) is a marine sport that attracts world attention now. There are experience classes in various places in Japan. I heard that "What is the point where SUP can be held in Kansai?", But this is also quite right! First is Japan's largest lake · Lake Biwa. Since high waves do not stand, it keeps a stable water surface all year round, so it is ideal for SUP.
Next, you can experience in various places in large cities and Osaka. Osaka's canal known as the capital of water is actually a perfect SUP point. You can experience the urban cityscape from the river, which you can never do normally.
And Akashi in Hyogo Prefecture. The access from the nearest station is also good, and the beach in the shallow beach is beautiful also the sandy beach. You can enjoy a superb view while seeing Awaji Island, Akashi Kaikyo Bridge.
About beginner fun, stand-up paddle
Talking about the stand-up paddle, it can be called a marine activity like surfing and canoeing mixed. Stand on a board like a big surf board and go paddle on the water.
The stand-up paddle board (SUP) can be ridden easily even for beginners, as the board is big. Moreover, because it has buoyancy, it is attractive for surfers as it can ride a wave that can not ride even by a long board. And when there are no waves, you can enjoy just by paddling on the board.
In addition, when you are a paddle, your line of sight is high, so you can experience the world you have not seen before, you can taste the unique taste unique just stand-up paddle board (SUP)!
History of SUP began with Hawaii's Waikiki
It is said that the history of SUP was born in the 1960's when the beach boys of Waikiki were born from riding with paddles on a big surfboard.
In recent years, as the world's leading big weber called Layered Hamilton, Dave Calama and others made SUP, it became popular attention mainly to surfers.
Initially, it was started as training for your legs. Then, you can move a long distance with the paddle, you will be able to enjoy being able to enjoy even on waters and wind free water, stand-up paddle board (SUP) is noticed as a marine sport that you can enjoy in a wide range of ages in Hawaii It began.