Measures against accidents and injuries on Stand Up Paddle Board (SUP)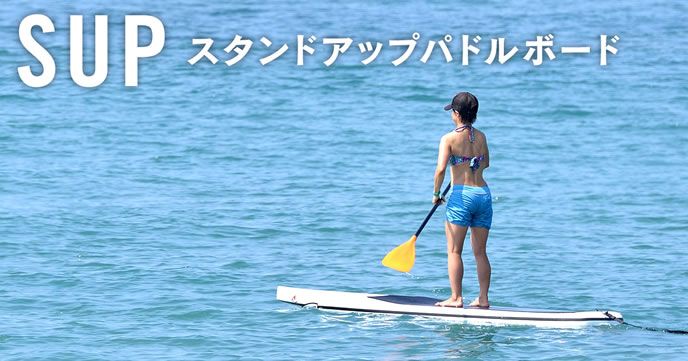 In case of stand-up paddle board (SUP) pay attention to accidents
The stand-up paddle board (SUP) is a new water sports with a different charm from surfing, kayaking and canoeing.

Standing on the board, you can freely move the water on the paddle, enjoying the wave and enjoying the leisurely walk, enjoying various uses is a great appeal.

However, standup paddle board (SUP) can be enjoyed easily, but because it is done at the waterside, proper preparation and attentiveness are important for troubles such as accidents.
Especially for beginners with little experience, it is important for experienced people to teach and to acquire skills and knowledge to avoid various accidents.
To prevent injuries due to Stand Up Paddle Board (SUP)
When you enjoy Stand Up Paddle Board (SUP), of course you can arrange tools such as boards and paddles, but it is also very important to have equipment such as rush guards and life jackets to prevent injuries and accidents.

Even if rush guard alone is enough in the season when the water temperature is high such as in the summer, it is enough to enjoy stand-up paddle board (SUP) for a long time, or prepare a wet suit if the water temperature is relatively low such as spring and autumn It is effective.

Even in the sense that it not only protects the view from water temperature but also prevents injuries due to rocks in the sea, it is very effective to pay attention to such equipment.
It is also important to join insurance for the unlikely event
It is important, of course, to keep all safety equipments such as life jackets, rash guards, wet suit, etc., but still it is very effective to have insurance in order to prepare for any possible situations.

When you enjoy it personally, it is also a good method to pre-subscribe to things that can deal with injuries and accidents such as leisure by using special insurance policies you are subscribing to.

Also, in case of events such as sports clubs, it is often important for organizers to prepare insurance that can be purchased on the day, so it is important to join such insurance firmly and eliminate wasteful risks.