Getting Started with Stand Up Paddle Board (SUP)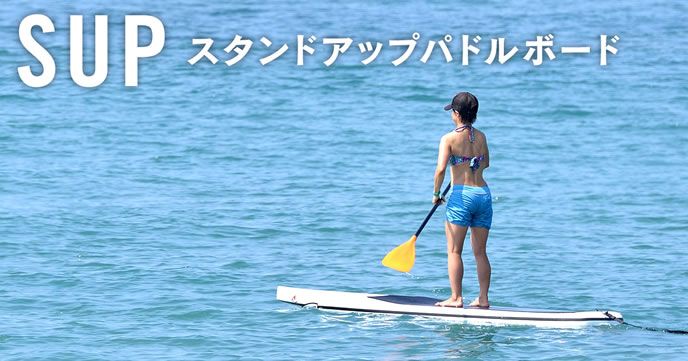 Stand-up paddle board (SUP) prevailing
Stand Up Paddle Board (SUP) is one of the marine sports that you can ride while standing on the board and enjoy balancing while using paddle with paddle. Since the board has buoyancy, it can ride like a wave that can not ride on a long board and stands on the board, so the line of sight is higher than when surfing or body boarding, so from the top of the ocean You can enjoy the scenery which you can see and have never seen before. Basically because it is on the board so it will not touch the water so it will not cool down, so women also garnered support to show the premonition of the fashion.
Popular with international celebrities and entertainers because it has a fitness effect
The stand-up paddle board (SUP) has become popular all over the world in recent years. Because Stand Up Paddle Board (SUP) has a fitness effect because inner muscle is trained when balancing on board. It is also popular among overseas celebrities and entertainers because we can also do physical fitness training while enjoying in nature. Because the board used for stand-up paddle board (SUP) has high buoyancy and high stability, it can be enjoyed by anyone regardless of age regardless of age and can be played not only in the sea but also in rivers, lakes, canals, etc. I will.
Getting Started with Stand Up Paddle Board (SUP)
The necessary tools for the stand-up paddle board (SUP) are three, board, paddle and leash code. First let's start with getting used to the board. If you are in the ocean, start with paddle practice in the calm waves of the waves, practice while enjoying nature while going down the river and bird watching in the river. When you get used to it, stand on the board and row with a paddle. Then practice at where there is a wave or where there is a flow, if you can ride like a surf, you only have to enjoy it. Stand-up paddle board (SUP) has no specific rules, so let's enjoy it with your own style.