Not only fun, but also inner-muscle · aerobic exercise stand-up paddle board (SUP) leading to diet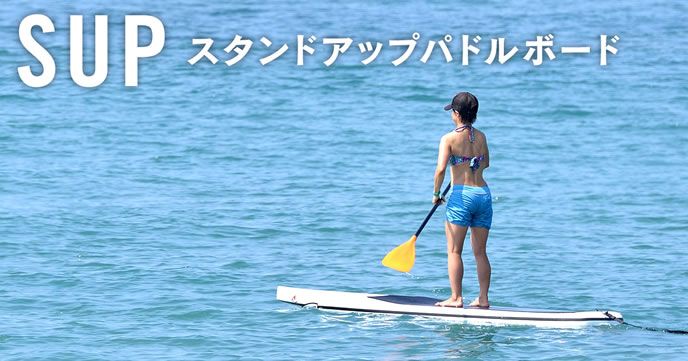 Always moving the body forward, you can expect a high diet effect.
The stand-up paddle board (SUP) is not a gentle sport, as it is also a sport to advance using your own power.
However, it is not difficult as with surfing, so it can be said to be a sport that everyone can enjoy.
I will advance not only the power of the arm but also the whole body using the whole body, so I expect high diet effect.
In addition, it is not a diet done at a sports gym or the like, but being able to relax and exercise in a naturally surrounded environment can be said to be a great merit of a stand-up paddle board (SUP).

Inner muscle trained on unstable water · Aerobic exercise
Even a stand up paddle board (SUP) which is big, has some heat and width, and has buoyancy and stability, a little sense of balance is needed on water.
Standing on the stand up paddle board (SUP), we use all, so the muscular strength of the lower body is imaged, but the one that keeps the balance is to use the trunk of the body or the inner muscle to the fullest.
Because it is unstable and advances by rowing all around himself, inner muscle is trained, leading to training that allows the core of the body to build a solid line.
Also, as you use the whole body in the same way you will row all, so you need continuous movement, which is effective for inner muscle and aerobic exercise.
With minimal propulsive power, sometimes it is fun to relax and cruise.
Inner muscle leading to diet · It becomes a stand up paddle board (SUP) which can do aerobic exercise effectively, but it may be more appropriate to say that it is a fun playing tool than the image of training.
It is a great appeal of Stand Up Paddle Board (SUP) to train with just playing.
If it is above the water it will not choose the location either in the sea or in the lake, so maybe you can enjoy it in a style tailored to the enjoyment.
It is effective for training, but sometimes it may be fun to take a leisurely leisure while watching the scenery that can only be seen on a stand-up paddle board (SUP) with minimal propulsive power.