SUP yoga on Stand Up Paddle Board (SUP) that can train diet and trunk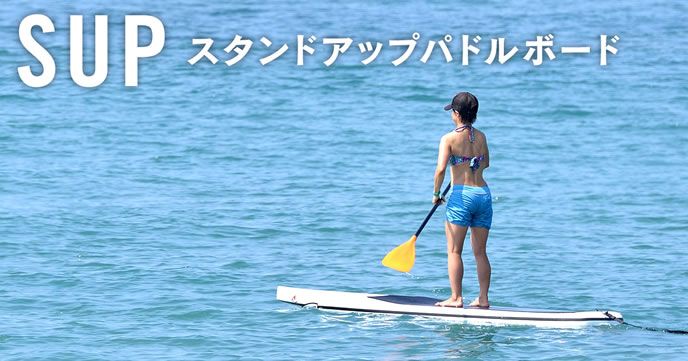 Make a beautiful body with SUP Yoga with fresh experience charm
Yoga that can obtain various effects such as dieting and relaxing effect is what many people are currently doing.
It is called SUP yoga to do this yoga on stand up paddle board (SUP).

SUP Yoga is different from ordinary yoga, because it is done on an unstable board, so that body trunk of nature and body can be exercised just by taking a pose, which can make excellent diet effect and supple and beautiful body is.

Of course, it is also very popular, regardless of male or female, because it can also obtain effects such as normal relaxing effect of yoga and aerobic exercise.
Improve the effect of SUP yoga by instructor's instruction
A stand-up paddle board (SUP) is a sport that even beginners can do relatively easily, you can enjoy waving on waves like surfing and moving freely like canoes and kayaks.

SUP yoga using Stand Up Paddle Board (SUP) can also be started easily for beginners, but if you want to realize the effect of yoga firmly, it is effective to have experienced instructors teach you. It is a method.

For events and experiences sessions held by various sports clubs, etc., you can also experience SUP Yoga and instructors will guide you from the basics so even beginners are safe.
An experiential society where an actress Takanaka Ritsuko can receive guidance
Stand up paddle board (SUP) is popular among celebrities and celebrities, but among them the actress Ritsuko Tanaka is also very famous as an instructor of SUP yoga using Stand Up Paddle Board (SUP).

Tanaka Ritsuko who originally started yoga to face her body, but I can become more conscious of the trunk and start SUP yoga from doing yoga while feeling nature, such as the sea and the wind etc. .

We are holding yoga experience experiences in various regions of Japan, and from the beginner to the experienced people, they are gaining high popularity from a wide range of people.