Yoshino River in Shikoku has many points to enjoy from rafting beginners to advanced players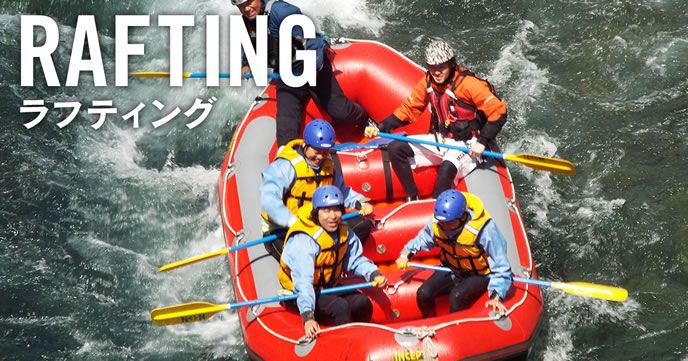 Yoshinogawa is the river with the only rafting point in Shikoku
Rafting is going down the torrent river.
There are many points throughout the country, but the Yoshinogawa flowing through Kochi Prefecture and Tokushima Prefecture in Shikoku is a river with Shikoku's only point, there are many points that beginners can enjoy from advanced to advanced.
From the Koboke to the Oboke in the upper reaches of the Yoshino River is also the point of rafting, there are places called called torrents, there are places where the flow is comparatively gentle, etc. Variations are abundant, and in the rapid watershed a thrilling river descent You can have fun, such as being able to fully enjoy the nature of the Yoshino River full of valleys in a gentle flowing place.
Rafting point where you can go by train from Tokushima station!
Yoshino River is a river flowing in Tokushima Prefecture and Kochi Prefecture of Shikoku which will become a mecca of rafting, which is characterized by being able to go by train from Tokushima Station.
Access by train is about 70 minutes from Tokushima Station by Tokushima Line to the Awa Ikeda station, from the Awa Ikeda station to the Takanawa line and about 20 minutes to the Kobake Train Station, It is also a line running parallel to the Yoshino River, and there are many places where you can see the flow of the river from the train window.
Also, since rafting will take plenty of splashes, it is recommended that you prepare something like bathing suit, change of clothes, towel, sunscreen and go out.
About the amount and required time of the rafting tour in the Yoshino River
From Tokushima Station you can take express trains and take you to Kobuke Station in about 90 minutes.
The area around Kobokeki station is an area that is becoming a mecca of rafting which is called a rapid basin even in the Yoshinogawa River.
Because it is torrent, is not it dangerous? There are many people who think that it is safe because the experienced tour guide boards the boat.
Course has 1 day course and half day course, etc. The amount and the required time are different for each course, but in the case of a popular one day course etc., it is 8980 yen per person, the required time is 6 to 8 hours, target age Is 13 years old or more, the opening time will be from April to November.