Difference between whitewater and green water in rafting and how to enjoy each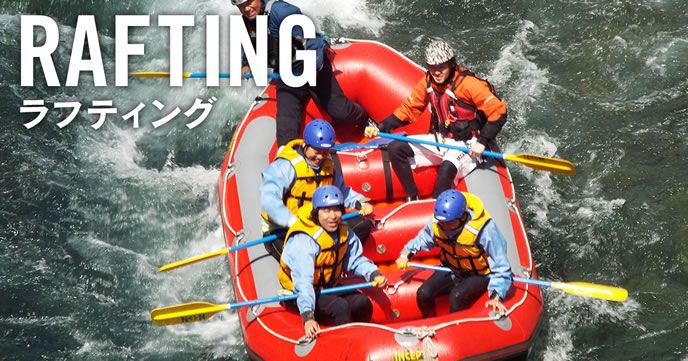 Difference between White Water and Green Water
Rafting on a rubber boat called raft and using a paddle to river down is a very popular waterfront leisure now. It is a sport that people riding on rafts cooperatively enjoy, so experiencing with families and friends makes very good memories.

By the way, do you know that there are different ways of dividing the white water and green water into the state of the river descending by rafting? The difference lies in the strength of the stream.

Whitewater is the steep flow so white bubbles stand. It might be here that it is easy to image by asking about rafting. Green water is a calm flow opposite.
How to enjoy green water which can see the scenery relaxedly
Speaking of Green Water's way of enjoying, you will be able to fully enjoy the wonderful scenery. If the descending speed is fast, there is not much time to look around, but if you go down the river relaxedly, you should be able to fully enjoy the beauty of nature.

Courage is required for a beginner to go down a sudden flow, but it is a good point that you can enjoy it with confidence as there is little worry of falling if it is Green Water.

Especially if you enjoy rafting in a family with children, you can say that Green Water is better. Even if your child slowly goes down the river, you can taste the great adventure feeling.
How to enjoy thrilling whitewater
As a way to enjoy whitewater, it is best to taste the thrill to its fullest. Speed ​​sense and tension feeling down the torrent has unbearable fun as it can not be experienced in daily life.

It is the real pleasure of sports that a great sense of satisfaction can be obtained by challenging difficulties and overcoming it. After having finished the rafting at Whitewater, you may feel like I was able to grow a lot.

Whitewater's great appeal is that one's feeling is born if you try hard to avoid obstacles or to overturn it in the place where there is a head gap. If you experience this with a couple or friends, that bond will deepen further.