A set of equipment to start paragliding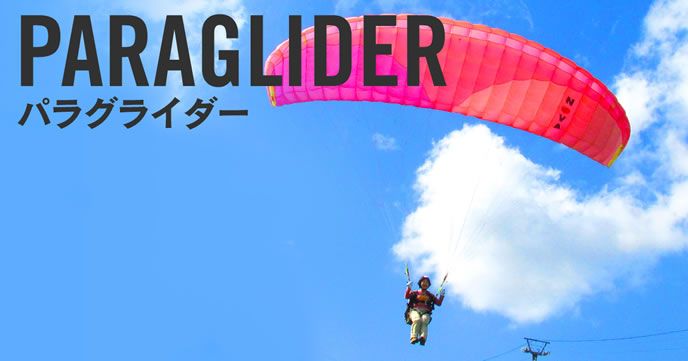 What kind of equipment is used for paraglider harness
Please think that the harness used in para da da is the chair where people sit when flying in the sky. Form is just like a backpack and carries on the back when flying. We sit on this harness and operate the paragliding so it is an important equipment to connect the paraglider and the human being. The harness is for beginners and for the athletes, the type for beginners is designed with emphasis on safety and stability, and for the athletes it is designed to minimize air resistance as much as possible. When choosing a harness, select each type according to height, weight, and body type. The lifespan of the harness is said to be around 5 years.
What is a canopy used in a paraglider
A canopy used in a paraglider is a line (string) made from a special material such as Kevlar, nylon, Dyneema, etc. developed exclusively for paragliding. Canopies are also manufactured for various types, such as for beginners and athletes. If you do not purchase things that match your skill and purpose, safety issues will arise. If you are buying a canopy for the first time, you should be chosen for those who are instructed by paragliders. The size is from XS to XL, we will purchase a size that matches your weight. Degradation caused by ultraviolet rays will occur, so it is necessary to replace with a light resistant age of about 3 years.
Other equipment necessary for doing a paraglider
In order to fly in the sky, we need equipment as well. Carapina is a metal fitting that connects a harness and a canopy. Previously I used a carapina like climbing, but now there is a dedicated carapina. The rescue parachute is a reserve parachute for emergency. A helmet to protect your head is light and shock resistant. In order to maintain a sense of equilibrium in the air, there are holes in the ears and the structure is not obstructing vision. There are full face and half type. The shoes also reinforced the ankle, using specialized shoes designed to prevent the string from becoming a ring and hooking the line. It costs about 30,000 to 40,000 yen, but it lasts long by making it durable.