Conditions and experiences plans where kayaking is permitted experience are recommended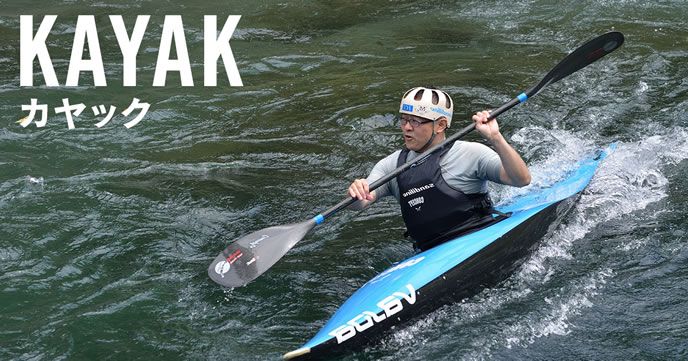 Can kayaks enjoy nature anywhere?
Unlike the Canadian canoe, kayaking is a one-seater or two-seater canoe.
Compared with the Canadian canoe, the body is small and lightweight, so it is easy to carry and actions such as turning around on the water surface are easy.
From the point that it is easy to carry, Kayak can enjoy it even in the situation that the river width is narrow and there are many shallows as compared with Canadian canoe.
However, what you need to be careful about enjoying kayaks is to select a river with no waves as much as possible.
Compared to the Canadian canoe, there is no sense of stability, so it is susceptible to the influence of the waves and I am struggling to balance.
On the condition that the kayak experience is permitted
Kayaking does not have the necessity to go out to the ocean where the ocean broadens or the wide river to enjoy for enjoyment.
Since the body is small and the engine is not mounted, there is no danger to the surroundings and no noise is generated.
You can enjoy it at your own pace in the nearest river.
The point that should be kept in mind when enjoying kayaks is self-responsibility.
It is good if it is humble feeling to bother you naturally, but there are places where kayak invasion is not permitted occasionally.
It is close to the facility that adjusts the amount of water such as near a dam.
It is important not to enter these areas to ensure equipment trouble and worker safety.
Experience plan is recommended if a beginner enjoys kayak
For those who are planning to start kayaking from now on, can kayaks go anywhere? Many questions are held.
You can also avoid problems by knowing the conditions for which the kayak experience is permitted.
Experience plan is recommended for points to worry about in starting such canoes and points to be careful about!
In the experience plan, you not only answer to questions and questions, but also you can teach you how to row and advance the paddle, how to advance, know-how freely.
Also, since you can advise on how to cope with troubles such as overturning, it will be helpful at times of emergency.