If you are going to experience a kayak in Tokyo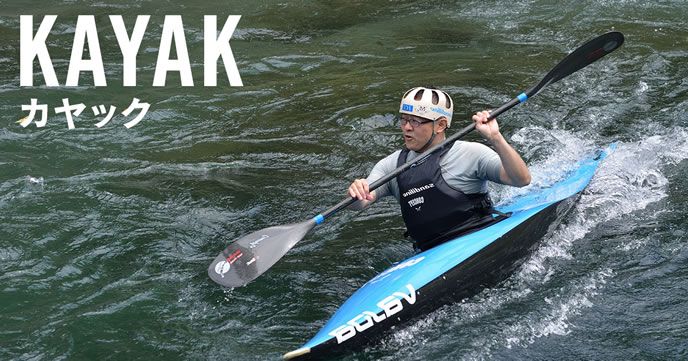 Where can I experience kayaks that can be enjoyed by both adults and children?
There are many rivers and bridges in Tokyo, it looks like a mesh. On the kayak tour you can see the sights of Tokyo from such canals so it's popular. Especially the course around Sky Tree is recommended.

If you go to the upper stream of the Tamagawa river, there is a spot where kayaking can be done near the natural campsite. If you are a little familiar you can experience the thrill at the Okutama River descent course!

There is a place where Kayak can participate from the third grade of elementary school, there is one person or two people ride, and time also has about 1 hour 30 minutes, so even if you do not have confidence in your physical strength is OK. There are several hours course so advanced users can enjoy this one.
Recommended (popular) spot where you can experience kayak?
In the popular spot, there is a course that goes to the Koto ward Arakawa where you can see the Tokyo Sky Tree. There are people who can enjoy even a small number of people as 1 or 2 in a short time of less than 2 hours and some early morning courses so some people enjoy it before work on weekdays!

The course looking at the night sky tree is also attractive. When it starts at dusk it is romantic as you can enjoy not only the scenery dyed by the setting sun, but also the night view of the city at the same time! Of course it is also ideal for dating.

Also, since Arakawa is flowing through the streets where the buildings are lining up, there is also a merit that you can enjoy kayaking by going out on holiday and enjoying it like a jogging or tennis with a sense of sports that you can do on a daily basis.
Is it a safe experience plan for novices who want to experience kayak?
Recommended for those who have never experienced kayaks yet are not confident, are experience plans and classrooms for inexperienced and beginners. If you go to Okutama, there are some classrooms with gentle nature, using white lake and flow gentle slope.

Basically, I bring things that I can prepare myself such as towels, swimsuits, a coat that I can get wet, but in case you forget it, there are some classrooms that do lending such as winter clothes, so when it does not get used to it It is relief pleasantly if you choose a place.

The experience class is half a day course and there are also lunch. Even though you can bring drinks for hydration, there are some places where you can not bring food, so let's check it when you sign up.