Recommended in Kansai! How to enjoy kayaks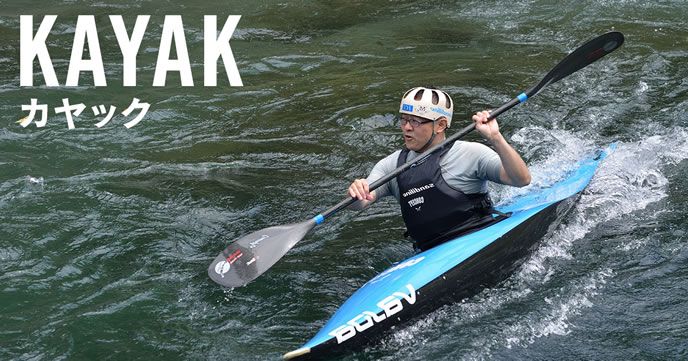 Recommended outdoor leisure that you can enjoy in the Kansai area
Speaking of the attraction of kayaks, it is a place where you can feel the whole body with nature floating loosely on the sea surface.
You can also see fish swimming under clean water and meet flying fish in front of you.
Also enjoying 360 degrees of view, it is very popular as marine sports in Europe and America. Paddling is aerobic exercise and even right and left exercise. Exercise effect as sports is also high, you can enjoy it as lifelong sports.
You can enjoy such a kayak even in Kansai.
As you can enjoy at the river as well as in the ocean, why not try it once you are interested?
Many people can enjoy, recommended outdoor leisure
The person who experienced for the first time would have been moved by the scenery that I had never experienced before and the sensation that slipped on the water surface. The scenery seen from the water surface should have a fresh surprise and excitement, unlike what you see from boats and boats.
When it can get over to a certain extent, it can be said that the thrill and refreshing feeling can be experienced, and it is the kayak's greatest charm that you can get a sense of unity with nature.
It is thought that special people enjoy it, but it is a leisure which any person can enjoy regardless of age and sex. Those who have not been interested in outdoor up to now, are recommended marine leisure that can ride easily.
How to enjoy walking on the ocean recommended for beginners!
Kayak does not require a license, it is a sport that can be enjoyed widely regardless of age, sex, physical fitness difference.
Also enjoying ways to enjoy sea, river, lake etc. If you make kayaking a hobby, other play will also expand. Since you need a car to carry kayak, you can also enjoy driving.
Especially recommended for beginners is sea kayaking which is perfect for walking around the hall. Since it is made so that the whole length is long and it faces long and long distance paddling, it is stable and it can be relatively easily ridden even by a beginner, so it is perfect for taking a walk slowly over the sea slowly I can say that.