Let's make nice memories at kayak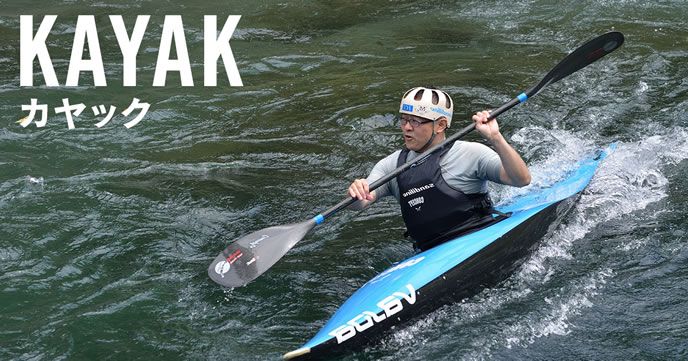 It is surprisingly close! Places where you can experience kayaks in the Kanto region
If you are going to experience on the lake or river, there are the Kinugawa canoe of Nikko · Kinugawa River, the Nakagawa Canoe, the Minakami Canoe Touring and so on. Both can experience in clean water and in the wilderness that left the form as it is. You can experience the kayak while feeling the mysterious tranquility of clear stream sounds, birds singing, nature in your skin.
If you want to experience in the ocean, we are going seriously at places close to the city center surprisingly, such as Hayama sea kayak. It is attractive that you can feel free to start because the sea water is clean and the waves are quiet.
As you can see, there are many places to relax and enjoy in nature.
Recommended kayak experience course to enjoy the season
The real pleasure of kayak is a place where you can experience it together with nature. That recommendation is to participate in a seasonal experience.
For example, there are many places where autumn leaves are famous in the Kanto area, such as Karuizawa and Nikko. When you experience it at that time, you can enjoy the autumn leaves from the best view point.
In addition, there are places where you can experience while watching cherry blossoms, such as in the Tokyo Sky Tree area in the spring, and you can do a different cherry blossom viewing.
The wonderful overlooking winter, in fact, the superb view is hidden. As you can enjoy the snow rice of cold weather, it is placed as a new winter sports.
How to enjoy kayaking is the best with the important people!
Because kayak runs through the nature, you can feel the nature as closest. The fact that kayaking can be experienced with important people, such as family members and couples, will transform that experience into more wonderful memories. You can choose how to enjoy meeting people you experience together. Even if you take a young child or have an elderly person, there are a variety of levels that made you meet those people, so it would be a good idea to choose courses where people who experience together can enjoy. There are also ways to enjoy not only daytime experiences but also night view. The water in the evening can taste extraordinaryness and you can catch a romantic atmosphere with a couple.