What is necessary for enjoyable diving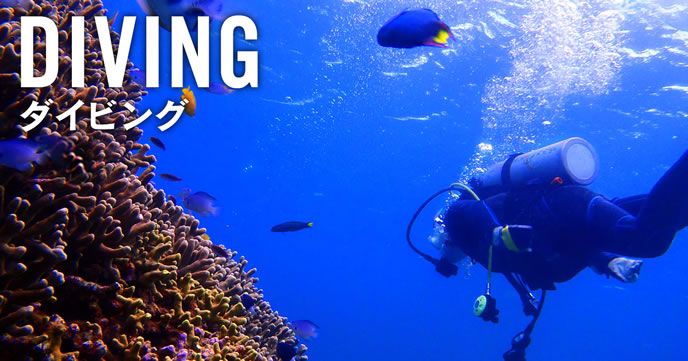 There is lots of danger in diving! How to avoid it
Although diving in the beautiful sea can get a wonderful impression different from the usual life, it is also true that activities in the ocean have many dangers.
Sometimes air suffers, decompression caused by sudden levitation, encounters with sharks and toxic organisms, and accidents that can not happen on the ground.
It is most important that you follow the instructor's instructions calmly because there is a risk of getting into a serious accident unnecessarily if you panic, or involving others.
You can enjoy nice diving safely by keeping simple rules that you do physical management, equipment preparation and doing no selfish actions properly.

Points to note before and after diving
Because diving is a burden on the body, you must not go unless it is in a healthy state.
People with problems with respiratory organs, heart, blood pressure can not.
On that day, if you feel that something is wrong a bit, it is necessary to declare it to the instructor without judging it will be ok with yourself.
The important thing to note after dive is that you may not be on the plane within 12 hours because there is fear of decompression.
When using an airplane for a tour etc, do not put a diving plan on the last day.
If you feel dizziness, such as dizziness or nausea after diving, please consult with your instructor or medical institution.

It is important to have insurance in case of emergency
No matter how careful you are preparing, accidents may happen because you are against nature.
We recommend that you prepare for insurance for divers in case of emergency.
In addition to the medical expenses of your injury, there are various kinds such as expenses of relief person, compensation when you injure another person, compensation when rental equipment is broken and so choosing your own insurance It is more secure.
Especially for people who use the camera underwater.
Since insurance included in shops and tours is different in compensation range, not all are compensated, it is necessary to subscribe individually.