Diving is recommended not only in the south island but also in the Kanto and Kansai areas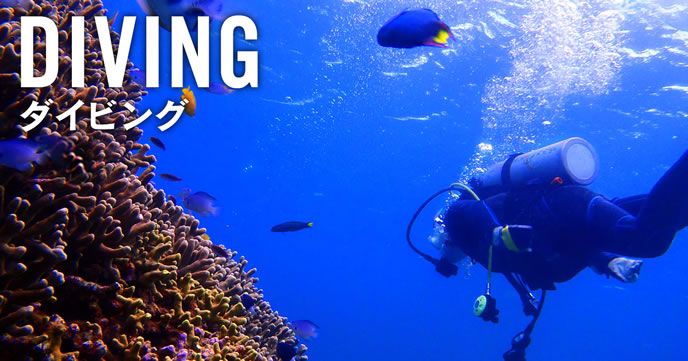 Island in south such as Okinawa is a diving mecca
Speaking of diving mecca, there are many people who imagine Okinawa Prefecture which is also the south island.
However, not only in Okinawa Prefecture, but also in the Kanto and Tokai areas there are various points, and there are also many diving points in the Kansai area, so popularity is also popular as it makes it easy to go out using cars etc. It is getting higher.
If it becomes Okinawa, you can not go without using an airplane, but if you go to the shop using a car or train such as the Kanto, Tokai, Kansai area, then the instructor will be a tour guide of the shop It will guide you to the diving point.
There is an area that will become a mecca of diving also in Kanto!
The mecca of diving in the Kanto area will be areas such as Enoshima and Hayama.
Because it will be about 2 hours by train from Tokyo, you can enjoy diving by day trip and you can also enjoy 1DAY dive with diving group by renting oxygen tank because there are multiple shops in the surrounding area can.
Also, because Enoshima surroundings become a rocky place, Hayama is said to be a sea where the sandy beach spreads, even if the two areas are close in distance, the environment of the ocean is different but you can enjoy variations, Ecology is also different, so you can observe various creatures and enjoy underwater walks.
Where is the popular place in the Kansai area?
Kushimoto is the most popular among Kansai.
The table coral spreads in the sea of ​​Kushimoto and you can enjoy underwater walks in the sea of ​​coral reefs without going to the south island.
In addition, the coral group is also a treasure trove of tropical fish, and colorful fish greet the diver.
In addition, Kushimoto is the southernmost point of Honshu in Wakayama prefecture, there are areas such as Nanki Shirahama in the neighborhood, Nanki Shirahama is also a popular spot, and many points to which many divers visit in the Kansai area Yes.
Also it is becoming more popular because it is a convenient area because you can go out by train or car.