A souvenir when you enjoyed canyoning in Kansai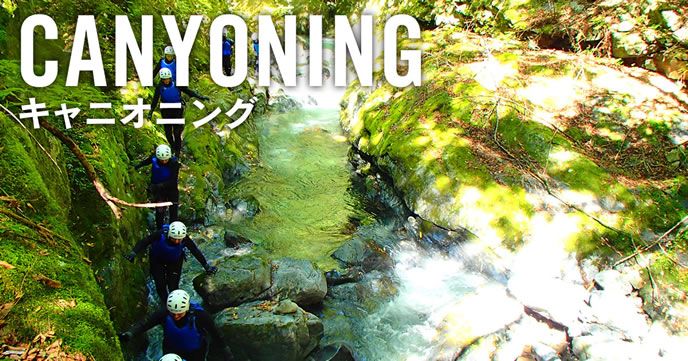 About Kansai suitable for canyoning.
Canyoning is an activity that moves forward in accordance with the flow of a river flowing in an environment surrounded by naturally rich trees originating in France.
It is a canyoning of conditions that existence of nature exists, but it is famous among enthusiasts that Kansai is suitable for canyoning.
In particular, Nara has so many different expressions that it is possible to choose a course by purpose.
If you decide the course with waterfall as the main, Oku Yoshino of Nara is good.
The natural waterslider that slides down in accordance with the flow of water is popular because it has points where you can jump at the waypoint.
About attention point and meeting place when visiting by car.
There is no mistake in thinking that there is no public institution nearby in the canyoning which enjoys among magnificent nature left in the form of ancient times.
Therefore, it is essential to visit by car when you visit, but parking lots may not exist near the course or the spot.
Also, even if there is a parking lot, we still have as natural a figure as possible, so there is a possibility that a parking lot that can stop enough cars is not in place.
If you enjoy canyoning, visit the site with the vehicle prepared by the experience plan, or join the experiences among the experiences, and visit as few as possible.
About souvenirs when enjoying canyoning.
When visiting to the Kansai area it is recommended to purchase souvenirs for those who have not been able to come or those who are indebted to us.
If you enjoy canyoning in the Kansai area, you often visit the valley of Nara, so purchasing a souvenir unique to Nara will make you more pleased and it will be your own memories too.
In Nara, delicious sweets are sold and it is popular as a souvenir.
As I visited Nara, it is a pud print of illustrations of the Great Buddha on the lid that I can recall my memories again, as well as those who give souvenirs.
In addition, suble that made a deer shape is also popular!