You can enjoy canyoning in Kansai as well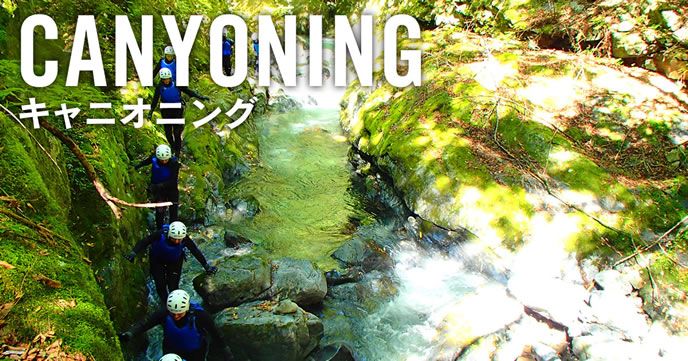 There are many spots that are ideal for canyoning in Kansai
As a new type of outdoor sports, canioning is going on.
It is very popular because it is full of fulfillment that it is really living right now, including diving into the Taki pot and going down to the natural slider.
There are spots suitable for canyoning, such as Kitayama village in Wakayama prefecture, Oku Yoshino in Nara prefecture, Kanzaki river in Shiga prefecture in Kansai, and it is full of cheers of people rich in adventure spirit.
If you are a Kansai area person day trip is enough.
Is not it an unusual action to release stress and refresh?
There is no doubt that you can get a sense of accomplishment from the bottom of my heart!
It is somewhat convenient to go by car to the vicinity of the site
There are plenty of canyoning spots.
It is desirable to go by car as a means of transportation until you go there.
Because we need lots of luggage, such as changing clothes and tools, going out by train or bus, it is hard to carry around.
Also, it may cause annoyance to other passengers.
If you are a car, do not worry about that point.
You can use it freely as your own space.
When finishing the canyoning, there is a special thing to enjoy with each other, talking about their experiences and impressions.
It is inevitable to have a lot of excitement.
There are places where you can enjoy hot springs at the canyoning
For some reason, there are many hot springs in the canyoning spot.
I am glad.
If you are soaked in a hot spring and healing the tired body with canyoning, it will be energy supplement.
The feeling of trying hard from tomorrow will also come up naturally.
After acting beautifully in harsh nature, there is a hot spring as a place to relax.
You will be able to enjoy the time of bliss.
Looking back on that day in the hot springs, is it also interesting to try the next plan again?
To spend the time spent in happiness is a pleasure that can not be changed to money.