Canyoning can take plenty of negative ions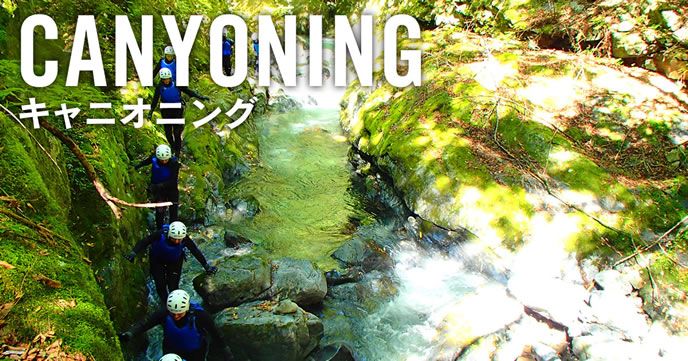 When shortage of exercise is also resolved Could you come back from the canyoning?
Canyoning is an activity in the valley in the mountains, and it will be a mountain walk to the point where it is a point.
Even those who say mountain walking, even people who are not very confident in their physical strength can enjoy the mountain walking in nature, and arrive unnoticed! There are many cases called, and depending on the course there are cases of several minutes to the point.
Why do not you come back from canyoning? The first thing to do is to organize luggage and to organize photos are plentiful.
However, as canyoning in nature in one day or half day is exhausting your physical strength, it is important to take plenty of sleep after taking a bath slowly.
Maintenance of the body is important for canyoning
Canyoning walks down the mountain and went to the point, where a dive from the waterfall of several meters high to the waterfall pot! , And in the river such as enjoying water sliding in water playing and slabs, many people suffer from muscle pain after canyoning is over.
In addition, the point to enjoy canyoning is a rocky place etc. There are times when scratches and others are made.
Although wearing a wet suit and doing a helmet on the head, there are things that scratches are made while you do not know the part where the skin is exposed, and maintenance of the body including muscle pain etc is done It is also important to raise.
Canyoning for the first time, preparation for next time
People who have enjoyed canyoning for the first time often prepare for bathing suits and towels and go out and go out, but by experiencing you will be ready for the next time.
As a preparation for the next time, if there is something that you feel it would be good if you participate this time, you should make a note of it and write it down.
If you bring more items than necessary you will get in the way, so I will bring something that you feel is good if you really do.
For example, if you say that you got insect bites, go with insect repelling or itching stops, if you say that you have sunburned your face, prepare for the next time, such as a sunscreen You can do it.