Where can you experience canyoning in Hokkaido?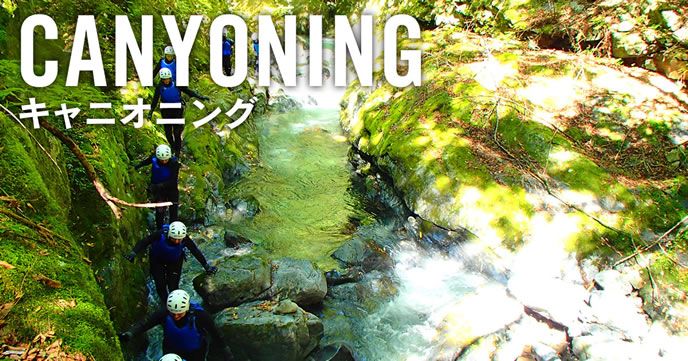 Where can you experience canyoning with exhilaration in Hokkaido?
Canyoning has many experiences plan for peace of mind even for novice people, but the canyoning is a field such as the valley in the mountains and the characteristics that the water of the river in the summer is very cold is in there.
However, when you enjoy it is not cold as you wear a wet suit and you can also enjoy it in Hokkaido.
So where can you experience Hokkaido? Although it is supposed to be said that the tour in Hokkaido is Niseko, Furano, Hidaka, Tomamu, Jozankei various tours are planned and tours are planned, so even beginners can participate with peace of mind in the tour A possible experience plan is also available.
What is the recommended spot for canyoning in Hokkaido?
There are many fields in Hokkaido in summer where you can enjoy various activities, but canyoning is one of them, what is the recommended spot? It becomes an area such as Niseko and Furano.
Niseko is an area located in the middle between Omaka and Oshuka connected with Shimanbaki, which becomes a mecca for skiing and snowboarding in winter and is a fold where you can enjoy rafting, canyoning and shower climbing in the summer.
Furano is also familiar to lavender fields and others, and there are spots where dynamic in the source area can enjoy activities.
Even beginners who can enjoy in Hokkaido have a safe experience plan!
A field for beginners in Nanfurano-cho, Hokkaido, and an experience plan are prepared.
This field is also called an elementary course, it is the best environment for people who experience canyoning for the first time, short walking distance to the field, large and small slabs, natural waterslide I can enjoy it.
In addition, it is a course for beginners who can recommend to the family from the fact that not only canyoning, but also elementary school students and more are participating conditions such as barbecue and camping are prepared as options in the experience plan.