Attractive full canyoning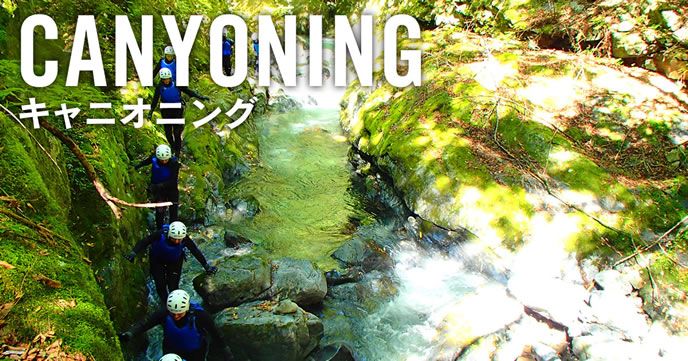 Clothes and necessary items when going to canyoning
For those who do canyoning for the first time, most people would not know what kind of clothing they should go with.
We do not have a special appearance to start canyoning and there is no problem even if we go on ordinary clothes.
There are things that you have to wear when you experience, but it is safe because you can arrange wet suit, life jacket, helmet and slider pants etc by rental.
When renting, you can not afford to rent equipment directly to the skin, so if you bring your own bathing suits you can rent with confidence.
On the use of shoes when enjoying canyoning
Canyoning is to explore the mountain stream from the upstream to the downstream wearing a wet suit or a helmet etc.
Shoes are necessary at this time, but since there is a special shoe, it is good to rent it or prepare by yourself.
It is mainly called a canyoning shoe, but it is characterized by a thick felt stuck on the bottom.
It is less slippery even on wet rocky grounds, and durability is good so you can enjoy it with confidence in the first person.
If you enjoy more safely, we recommend that you use a new one for each season, for reasons such as wear and tear of the felt.
About how to enjoy and recommendations after finishing
Let's rest your body slowly after having enjoyed plenty of canyoning for a day.
Depending on the course you can enjoy in the morning and afternoon all day.
If you are confident in your physical strength, you may choose a course that you can enjoy with thrill and nature.
In the course, you can enjoy outstanding thrills such as sliders, hikes, ropes.
Enjoy a course full of charm, after enjoying the canyoning, enjoy eating or exploring, we recommend you to fully enjoy the nature of the land.
In addition, you can also enjoy a more fulfilling day by applying for a one-day course plan etc.