The way to enjoy canning even if you are a beginner is kore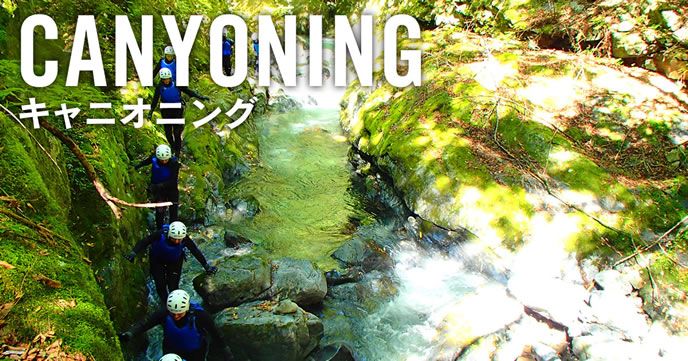 To enjoy your first canyoning exactly
One of the outdoor sports that can not be tasted in highly civilized urban areas is canyoning.

It can be likened to an action star in a drama or movie as well.
Turn around the great nature and use the natural rocky place etc to accomplish the move, even in the valley where the splashing sound is roaring, add it to your ally, use the waterslide created by the wilderness and the rope It is attractive that you can enjoy adventure such as going down rocks.

It seems to be fun and I want to try it, but even people who are new to canyoning will not be able to attend the first time because it will be accompanied by specialized guides as needed.
Even beginners who can not swim can enjoy canyoning
It is nature that sets the stage of the canyoning, there are scenes that run around Nozan, but scenes that must swim in valleys etc. come out so you can not swim, so you might not be able to swim a bit for yourself There may be people who are thinking, but there is no problem with that point.

Speaking of why, basically you can swim basically · Wear a wet suit whether you can not swim.
Even this wet suit alone has buoyancy and, in addition to that, life jackets are prepared for those who can not swim, so it becomes easier to float in water.

If you do that, you can rest assured that you can transform into a person who can swim as soon as possible.

Afterwards, I am just thinking and enjoying it.
This is the recommended way to enjoy canyoning
Canyoning is generally divided into several courses, and points recommended by preference and enjoyment are different.

For example, there are courses that require a certain amount of technique, such as jumping into the surface of water and sliding down in addition to sliders.

Or you may choose not to ask for such a thrill, but choose a type of course you want to enjoy moderately.

And those who want to try canyoning for the first time are able to enjoy sliders, jumps and the like in the morning and enjoy the excitement with barbecue in the afternoon.

Also, next time you will want to enjoy and enjoy another course.