What are the characteristics of canioning and shower climbing that also have a negative ion effect?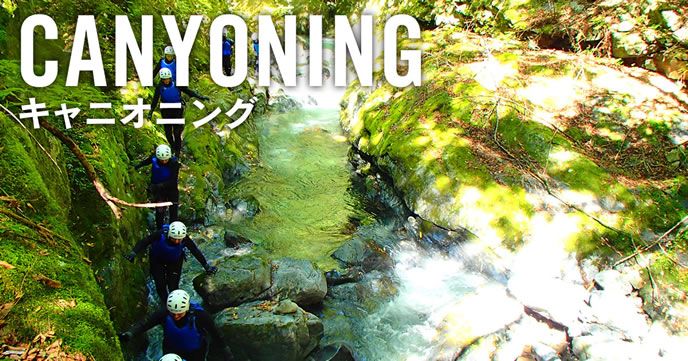 What is the difference between canyoning and shower climbing?
Fields that enjoy canyoning and shower climbing are both valleys in the mountains.
However, the characteristics of each field are different even in the same place.
So where is the difference between canyoning and shower climbing?
The difference from shower climbing is the canyoning down the mountain stream, the shower climbing up the mountain stream, the canyoning is a natural water slider in the place where it becomes a step in the mountain stream, the dive using the waterfall It is an outdoor sports to enjoy such as shower climbing, climbing the natural waterfall in the mountain stream while taking a splash of water.
Fun of canyoning full of natural water slider
The pleasure of canyoning is to be able to do a thrilling experience, it is an outdoor sports field with a valley full of valleys.
Various large and small waterfalls appear everywhere in the mountain stream, but it is a canyoning to slide down from the top of such a waterfall, and inside it is a natural water slider saying to slide down a waterfall with a height of 20 meters There are points that can be enjoyed.
Diving into the waterfall is a necessity to have courage while taking a splash, but it is said that many people become addictive if you experience it once, there is also the real pleasure of being able to enjoy in places that nature created .
Shower climbing fun and negative ions
If you climb up the rainfall there will be various falls in the middle of the river, but falls will emerge.
It is shower climbing that climbs this waterfall, and climbing is one of the mountaineering methods of climbing a rock, and it is shower climbing that multiplies this with a splashing shower.
The height of the waterfall varies depending on the point, but we will move to the top of the waterfall while plentifully splashed in the seasons with a lot of water.
In addition, this splash contains plenty of negative ions, it has fun of shower climbing which said it has effects on beautiful skin effect and stress relief, and it is becoming one of popular outdoor sports is.