Points of caution when using a contact lens and eyeglasses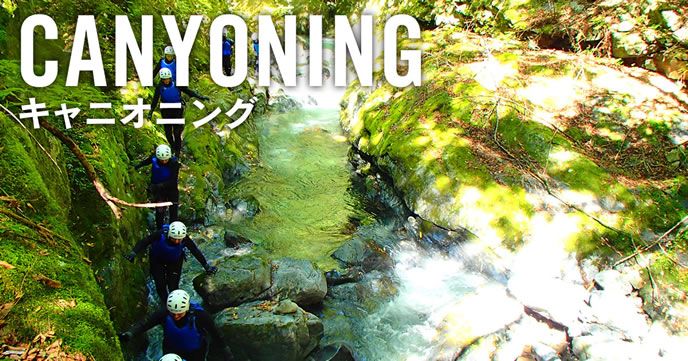 Enjoy canyoning using contact lenses
Japan is a country that is extremely plagued by myopia in global view.
The reason why many Japanese people suffer from myopia is because the time to keep watching personal computers, smartphones, etc. is long due to the informationized society.
What we can not miss for those with weak eyesight is an orthodontic appliance such as contact lenses or eyeglasses.
While contact lenses can look the same as the naked eye, there is a point to note that in contact with canyoning contact lenses will come off due to strong water flow.
If you lose your contact lens in an environment where water is flowing with constantly strong momentum, your scaffold is bad, you will lose mobility.
Glasses that can not be worn on canyoning
Canyoning can be said to be an activity that is difficult for people with weak eyes to choose orthodontic appliances.
There are many cases where contact lenses are off the eyes due to the force of water, or they feel pain due to deviation from the black eyes.
Among orthodontic appliances, the easiest and most familiar eyeglasses are not suitable for enjoying canyoning.
In a situation where we are progressing in a stream that is like a waterfall with a very strong momentum, the eyeglasses will soon be out of the face.
Also, since some of the eyeglasses pushed by the flow of water is in danger, it is better to avoid wearing.
Attention point of orthodontic appliances for canyoning
For those with strong eyesight, things that do not feel uneasy at all and are underestimated for those with weak eyes are major obstacles, feeling uneasy.
Canyoning is an activity that you can feel the nature throughout the body by taking the whole body with highly transparent water flowing in the lush forest.
If you enjoy such a canyon with low vision, it is about choosing orthodontic appliances when you are enjoying having to clear first and how to deal with it.
Many people using orthodontic appliances are using contact lenses, using goggles that are difficult to penetrate and difficult to shift.