How to start and enjoy different canoes for one person and multiple people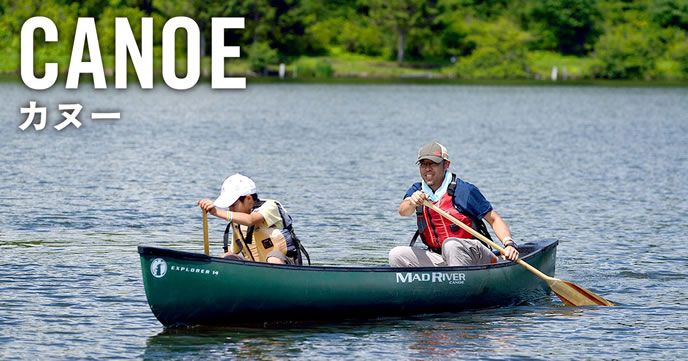 My page in a canoe for single use and agile movement
Canoes are largely divided into what is called a kayak and what is called a canadian.
Normally, a one-seat or two-seater canoe is called a kayak.
The kayak has a rounded body as compared with the Canadian, and it is characterized by thinning towards the tip.
It can be said that it is easy to handle because the weight of the body and the female can be raised lightly.
Unlike the Canadian, the kayak for one person has the merit that it is easy to move with your own thoughts.
By putting yourself in the center of the body, rowing all around evenly on the left and right makes it easy to transmit power.
Canadian canoeing to cooperate with multiple people in a ride
There are kayaks for one person in the canoe, while there are Canadians that can cooperate with a number of people to advance canoes.
The Canadian is less difficult to turn around than the kayak and the body is heavy, but the hull is large and the bow and stern are protruding towards the top, so it is characterized by a high sense of stability.
Because it has a high sense of stability, it is useful for cases where the flow of the river is expected to be fast or when the flow of the river is difficult to predict.
In addition, since getting stronger by getting in with multiple people, it is suitable for long distance traveling.
It is a Canadian who boards with multiple people in terms of being able to communicate with colleagues at short distances.
About how to start different for one person and for multiple people
To those who are thinking of having fun now, the first thing you need to do is canoeing.
Ocean facilities, for example, are often used for lending, but in many cases these facilities are allowed to enjoy only in designated sections, so it is difficult for them to move with their own will is.
Although there are many different ways of doing things, it is a charm that descending from a river decided by himself or a river that wishes to descend is one fun and fun can be felt inherent in canoeing It is difficult to say.
So let's purchase the right one by predicting your usage situation by identifying different bodies for one person and multiple people!