Let's challenge the Olympic event canoe slalom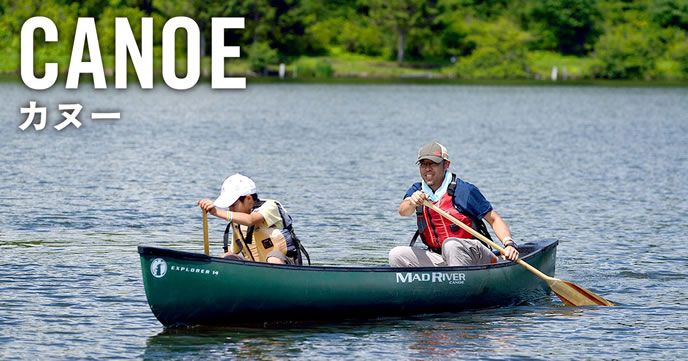 Slalom passing the difficult while descending the torrent!
Slalom is a competition that competes for time by going through the gate, which is irregularly installed in a certain section of the river, in order from the most upstream starting point.
In addition to going downstream from upstream, there are cases in which it goes upstream from the downstream, and penalty is added if you touch the gate or do not pass the gate.
Slalom is a popular sport that is also a competition event for the World Cup and the Olympics.
Compared with other countries, few artificial courses, difficult to practice with large amounts of water, due to the high price of slalom boards, it is not so major in Japan. It may be popular in Japan toward the 2020 Tokyo Olympic Games.
Rules of canoes also becoming an Olympic event
Slalom's rule is to compete for time while passing through the gate, starting with a course of flowing rivers one by one, using a canoe which rows with a double blade paddle.
The number of crews is single, there is a distinction between pairs, competing for time within the course of 250-400 meters in total length.
The gate has a down gate (green white pole) passing from the upstream to the downstream and an up gate (red white pole) passing from the downstream side to the upstream side.
The victory or defeat depends on the time required from the start to the goal and the penalty time when passing through each gate.
If the body or hull touches the poles of the gate, a 2-second time penalty time will be added.
A way for beginners to safely enjoy canoeing
Canoeing has been a vehicle that has developed as people's means of transportation since the past millennia.
The reason why the canoe became a competition was the race at the Thames river in England in 1866, at that time a canoe of a method of pasting and stacking boards was used. In Japan, I participated in the Olympic Games for the first time in 1964, and strengthening and dissemination made a big leap.
It is recommended that you start canoeing that beginners can safely do in a swamp-free swamp or lake.
If there is a stream such as a river, you may be scared until you get used to it, so a lake is recommended.
If you are a river, practice at a stagnant place and leave it to the flow if you get used to it a bit.