Let's enjoy your holiday by carrying a hobby canoe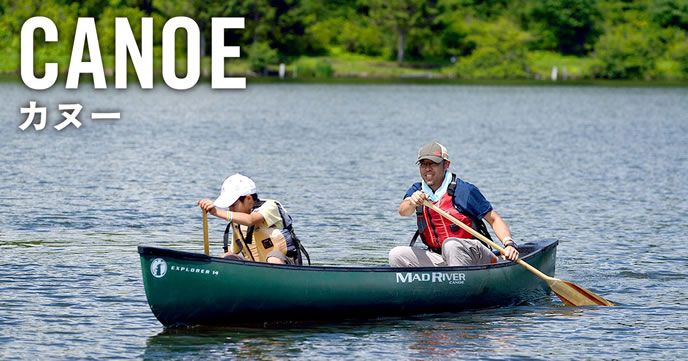 A hobby called canoe, where you can enjoy nature at the same time
Canoes can move on water slowly at their own pace. Therefore, there is room to enjoy the surrounding nature and the scenery, and even the flow of time can be felt calmly. However, when using a rapidly flowing river etc., there are also aspects that thrilling and refreshing feeling can be realized on the contrary, there are also many enthusiasts hobbies canoeing. Moreover, because we do not need much physical strength, we can enjoy it enough even for women, etc. If we arrange all kinds of equipment at the beginning with respect to cost as well, the only cheap place is also attraction as it is only transportation expenses . Thus it is exceptional to enjoy the cruising relaxingly, in harmony with the surrounding scenery and nature at places such as the sea and the lake, of course the river!
Automobile is convenient and suitable for canoe's carrying
Apart from renting in a canoe classroom or the like, if you enjoy a canoe in full swing as a hobby, it is common to buy your own canoe and carry around with a car in general. In particular, the method of fixing to the roof part of a car is often used, and it is often made to be either a flat piling or a piling up. By the way, I use roof carry and strap for both, but if it is flat, it is only one but if it is stacked it will be able to put around a couple of things. Besides the roof, it is also possible to put it in the car's car by defeating the passenger's seat and carrying it.
Go out on holiday to enjoy nature and have fun!
If you have a canoe, you can enjoy various areas of water. There are rivers, lakes and oceans all over Japan, and there are many attractive water areas all over the world. Although going abroad truly is hard, it is hard to take time, but in Japan it is possible to use it on holidays easily by car. I enjoyed a nearby river this time, so it may be good to go a little further next time. In this way you can turn around the world with your own taste, even traveling and trying out the experience plan seems to be enjoyable. If it is an experience plan, you do not need any special packages, you can use it more comfortably and enjoy nature. Of course, even beginners, there is no problem if this is the case!