What is preparation for enjoying a canoe?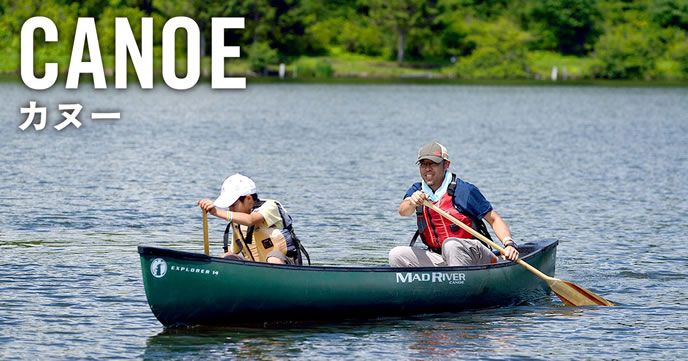 About choosing the right clothes important for canoeing.
In canoes, there are many cases where it gets wet with waves when getting on and off or riding, it is restricted by sucking water and becoming heavy, or if it keeps wet, it takes away body temperature and it becomes dangerous, so it becomes dangerous Avoid clothes such as trainers and jeans. It is recommended to use chemical fiber which has thermal insulation effect and easy to dry.
In the summer, ultraviolet rays are very strong so I will make them long sleeves and long pants. In addition, body temperature will be deprived if it is wet even in summer, so it is safe to have wind breaker etc. Measures against cold weather are essential in winter. Waterproof, cool weather countermeasures are carried out firmly with a jacket etc.
About wearing sandals when canoeing
When you do a canoe, you tend to think that "Is your feet a good beach sandal because it gets wet anyway?" However, beach sandals and sports sandals are dangerous as they may unexpectedly injure with shells and pebbles. Especially those of the type without the back strap are easy to come off, let's avoid it because it is not suitable for sudden movement. Recommended are marine shoes and wet shoes. Even if sneakers etc wearing usually wear it is easy to move even if it gets wet, so it is recommended because the shoe sole is solid as well. There are also places of exclusive shoe rental etc.
Canoe fly! What preparation is necessary at that time.
In order to enjoy canoeing, it is necessary to have a proper preparation. Let's make things that are likely to get wet like bags and made of waterproof material. Do not forget your hat! Direct sunlight, of course, is a strong reflection of water. Sunglasses are also necessities. Intense ultraviolet rays are bad for the eyes. Do not forget the sunscreen, leave it, bring it and let it reapply many times. Sometimes you get burned with a sunburn. Also, be sure to prepare drinking water to prevent dehydration. And do not forget to change clothes. If you keep wet, your body temperature will be deprived.
Prepare and have fun canoeing experience!