Things to watch out for the first paraglider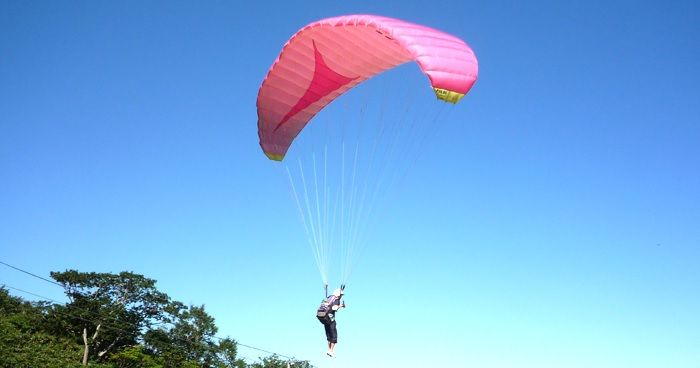 If you want to try the first paraglider
There are several sky sports that fly in the sky, but among them is the paraglider that can challenge relatively easily.

Utilizing the inclination of mountains and hills, we receive wind by the square dedicated parachute and glide. If you have athletic ability enough to send your daily life normally, you can enjoy it regardless of gender, physique etc.

If you are challenging for the first time, you should use the one-day experience held by the school. If you are tandem flying with your instructor, you can also fly from a high altitude. Under the blue sky, the comfort of the airborne walk that dances flirtily while receiving the wind is exceptional!
Insurance that you want to know for when it is time
It is a sport that fly at high places using natural terrain and wind, so even if you are careful about safety, accidents may not always occur due to accidental factors.

It was thought that I was injured due to falling due to breakage of the equipment, a system upon landing, collision with pilots, etc., because the pilots collided with each other, or because the landing site was bad and the goods etc. were damaged Yes.

Therefore, if you are going to paraglider, you will need insurance. A day's experience of a school usually includes premiums in the usage fee. Even in the case of individual flights, let's join sports liability insurance and accident insurance.
What is a suitable clothing selection when paragliding
There is no particular need for wear dedicated to paragliding, but since it's a sports, let's choose clothes, of course easy to move.

It may fall over or caught on trees, and there is also the risk of burning with the friction of paraglider lines, so it is desirable to guard the skin with long sleeve long pants with less exposure of the skin. Also, if you fall, be prepared to be torn or dirty.

Choosing shoes is also important. The best is easy to walk and run, trekking shoes that will protect your ankle securely. Things that are difficult to move are out of the question, please avoid something easy to get off with sneakers, slippery one.