What is a way to be an instructor for a paraglider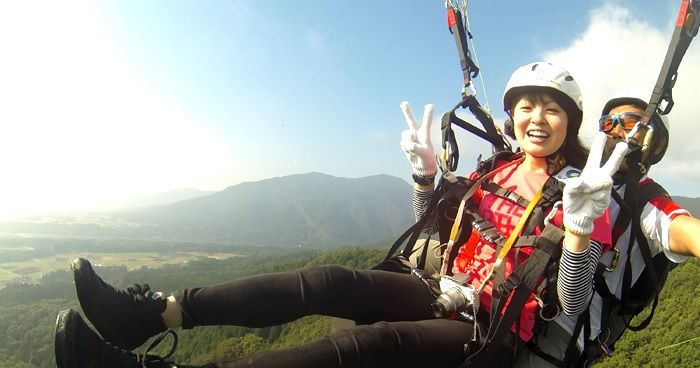 Fly with the instructor and become united with the wind!
Paragliding is the most spacious among many sky sports and many people enjoy.

In recent years, the development of materials such as parachutes and technology advances, materials are lighter, the duration of flight has become longer, and it is also a sport that became more interesting.

It is necessary to go up to a high place as it jumps from the tilt using the ascending air current, but you can enjoy the flight with a long flight time accordingly.

If you are new to flight and you are anxious about flight, you can also tandem flight with your instructor so you can enjoy the most uneasy takeoff, landing and maneuver without worrying about it.
What is a way to be an instructor for a paraglider
If you know the joy of flying in the sky with a paraglider, you want to work with this as a job, many people want to become instructors.

Of course, skipping safely and flying with customers requires high skills and experience, so you need a license as a leader.

Clear qualifications such as having an expert pilot skill certificate that is 18 years old or more are required to become a self-sustaining leader.

After that, after receiving a training course held once or twice a year, you can receive a practical test further and become an assistant instructor with fine sunshine.
How much salary is worrisome? You can choose various ways of working!
I want to get a job related to paragliding but there are many people who care about how much salary they are.
Salaries will change depending on how you work.

Some companies get employment as employees who support schools and activities, support such as tandem flights, and salaries of about 150,000 yen a month.
There are also many customers who utilize sky sports activity experience on weekends such as Saturdays and Sundays, large holidays in spring, vacation such as summer vacation, etc. There are also ways of involvement that work as a part-time job only for such holidays.
In these cases, it seems that there are many cases that you can work from 6000 yen per day.