Enjoy rafting at the Tarry River and the Barong River in Cairns, Australia!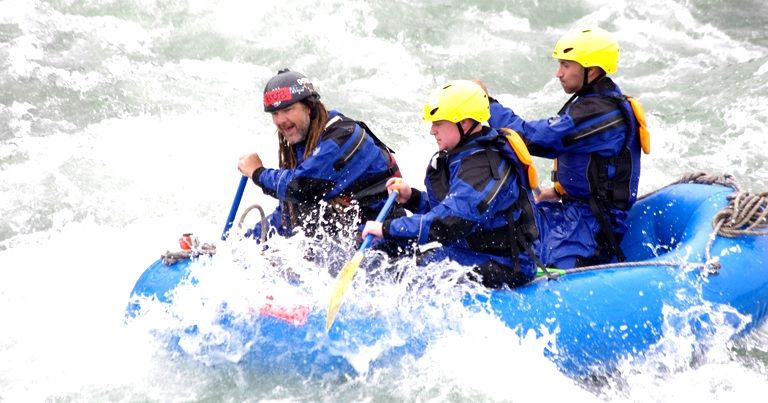 Enjoy rafting in Cairns, Australia!
Australia's Cairns is a port city facing the coral sea which is spreading in the Cape York Cape Peninsula of Australia and is sandwiched between Great Divining Ranges so you can enjoy rafting using the rapids of the river flowing through the mountain range It is also famous.

The climate is optimal for rafting because the average temperature is 17 degrees Celsius or more during the coldest period and the temperate climate throughout the year. Especially famous for the rapid rally in the Tarry River and the Barong River, please try by all means.

It is approximately 7 hours 30 minutes from Narita airport to Cairns international airport so you can feel free to visit.
Rafting level on the Tarry River is Grade 4
The Tarry River is a river which is about 2 hours, heading south of Cairns.
The rafting level of the Tarry River is grade 4.

This will be the highest level river among the level at which beginners can participate, so prepare thoroughly in advance as there is a torrent, so do not forget your helmet and life jacket etc Let's wear it.
Once you get used to it, you are assured that you will be captivated by the sense of speed and great power that create the rapids of nature. It is a recommended river that you can enjoy as many times as you like, from beginners to advanced users.
Rafting level of the Baron River is grade 3
The Barong River is located in the Barong Valley National Park, which is surrounded by tropical rain forests located about 30 minutes from Cairns.

The proximity of the distance from the city part is attractive. Since the rafting level of this Baron River is grade 3, it is a river for beginners more than the Tarry River.

For families and those with small children, it can be said that it is a recommended rafting spot.
However, there are also moderate torrents, and when the rainy season, such as when there is a lot of rain, the degree of difficulty may rise, so let's not let go of the guard.