What is the feature and price of pack rafting?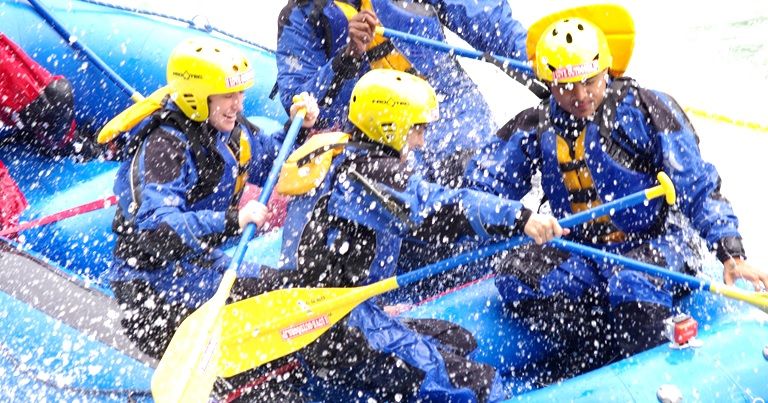 Pack rafting is a convenient boat that can be carried!
Pack rafting is a boat that can inflate with inflating and use it by rafting etc, and that merit can be carried anywhere.

Generally speaking of rafting, it is an outdoor sports made using a rubber-made exclusive boat, but by entering a tour such as a shop, we entertain the river of a rapid river.

However, as pack rafting becomes compact, there is also a merit that you can enjoy rafting if you store it in a car and inflate it with the best points for rafting and inflate it.
Rack packing that will be convenient for storage
Although pack rafting is becoming popular because it can be used easily, the popular secret is to say that it will become compact size convenient for storage.

Recently, the number of outdoor oriented people is increasing, but when a river flows before your eyes when you are walking down a mountain, when you feel that you want to descend from that river, pack rafting stored in a backpack As soon as you put in the air you will be in the shape of a boat, you can go down the river, when you visit the mountain by mountain bike etc etc also be stored in the mountain bike, inflate with rivers and so on, mountain You can load a motorcycle and go down a river.
Although it is a convenient outdoor goods, how about the price?
Weight is not so heavy, and popular for pack rafting is gathered also because it becomes compact and does not get in the way when not in use.

However, many people feel the doubt that they said that the price is high even from the possession of durability etc. to be able to use in fields such as rafting.

Although the price is various, the type of the total length 112 cm, the width 37 cm (any one inside size) is about 2.2 kg in weight and the price is 850 dollars etc. In the case of pack rafting etc. a boat for one person ride Yes, purchasing is possible around 100,000 yen.