Train rafting rafting recommended train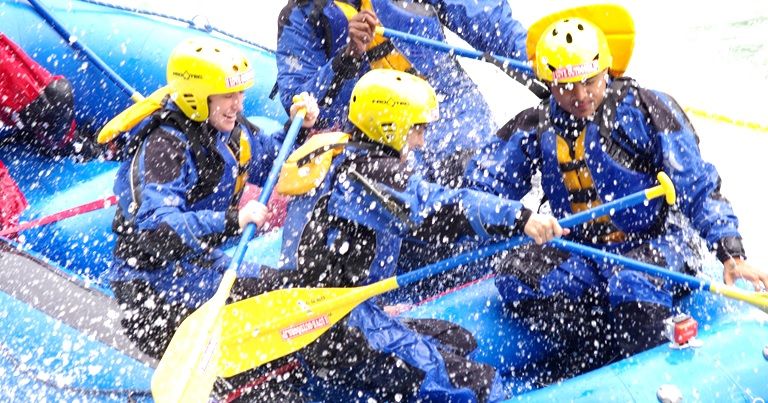 Nagaoka is the best rafting mecca in Kanto
Naga is a town in Chichibu-gun, Saitama Prefecture, and it has a variety of sightseeing spots.
The main tourist attractions are Nagatoroko Valley, Iwamiya, Mt. Houzou.
The valley is famous for its line-breaking and rafting, as it has a lot of steep flow. Nagaoka is also close to the downtown area, so you can enjoy it easily.

Many trading companies are planning a tour of rafting experiences from half a day to one day, and even people who have never done it can enter with confidence.
Besides that, barbecues and others are incorporated in the tour. Those who want to do seriously can also enter the school.
Let 's casually rafting on the train from the city center!
Nagaoka is a town in Saitama, Chichibu, so it is a place where you can enjoy rafting enough even if you go by train from downtown.

From Ikebukuro, you can ride the Seibu Ikebukuro line and you can go from Ueno using the Takasaki line.
Although it may be thought that you need to arrange some tools in terms of rafting, there are many trading companies that organized tours in Nagaoka, even though it is hand-crafted, tools, etc. are prepared by a trader, so beginners But you can enjoy it easily by train.
I can not read the time with a car, and it will take up to the parking lot etc, so it is cheap and planned to go by train instead.
Amount of rafting and the time required by train
If you use a train, if you go from Ikebukuro station I will take Seibu Ikebukuro line from Ikebukuro and arrive at Seibui Father Station in 80 minutes.
From there take the Chichibu Railroad and arrive in Nagao in 20 minutes. The journey time from Ikebukuro is 100 minutes.

From Ueno station, I will arrive at Kumagaya station from Ueno by Takasaki line in 60 minutes.
I took Chichibu Railroad from there, and arrived in Nagao in 50 minutes. The journey time from Ueno is 110 minutes.

The amount of rafting is about 5000 yen if it is a half day course. Train fare Since it is within 2,000 yen on one way, you can enjoy it together at around 10000 yen. Even if you put meal fee, it will be affordable if it is around 15000 yen.