When is the best season for rafting?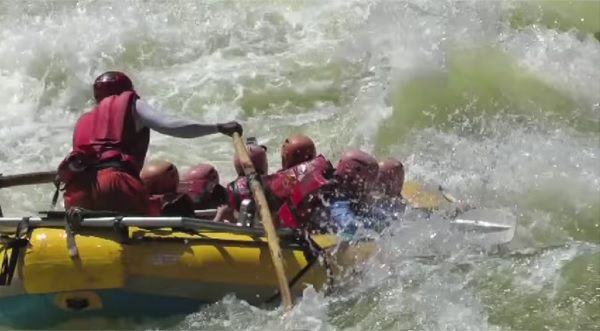 Is it the best season for rafting and when it is raining?
Rafting is an outdoor sports that you can enjoy from spring to autumn.

The river called torrent or torrent is the field, you can enjoy the danger by avoiding danger by installing a rubber boat, a helmet on the head, a wet suit and a life jacket on the body.

The season best suited for rafting is said to be the season when the amount of water is stable.
Therefore, as the amount of water in the river will increase due to heavy rain, it is not unusual for the tour to be canceled.

Also, the season of thawing is season when you can enjoy rafting with torrent as the water of the river increases, but such season is said to be for advanced people.
Will the rafting tour be canceled if it rains?
Rafting is a splashing sprit of splashing splash! Therefore, with a little rain the tour will not be canceled.
If you are worried, you should ask the shop organizing the tour "Please stop when it rains?" Although it is good to ask the rumor that it has been raining since the previous day, the amount of water in the river There are cases where it is increasing.

It is an outdoor sports saying to go down a torrent river and it will be left to the judgment of the shop.

As a result, tours will be decided in the case of light rain falling out in the morning, but if you are continuing from the day before, the tour will be canceled if it is raining in the morning.
Rafting is full of excitement, exhilaration and nature
Rafting is an outdoor sport that enjoys river descent using a paddle while receiving instructions of a tour guide from a torrent river, so it is recommended because it can also obtain negative ion effects by taking plenty of splashes.

The flow of the river is not always fast, there are places of gentle flow depending on the place.

Even if you can not afford to enjoy the view of the surroundings as a point of torrents, you can enjoy nature in places where the flow is gentle and in the tour you can enjoy the water play in the water There are also courses for entertaining diving from big rocks.