If you are going to rafting in Bali, Ayung River and Tragawatja River!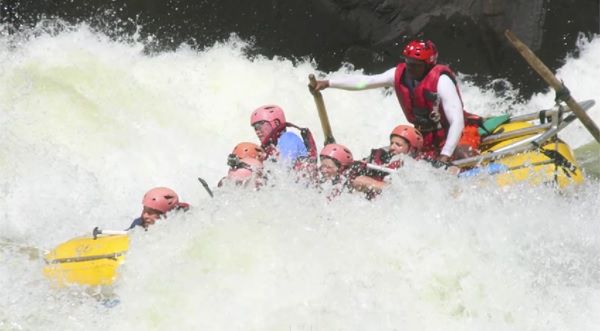 Paradise in the South! What is a rafting spot in Bali?
From Bali, direct flights from Narita International Airport, Kansai International Airport, Chubu International Airport to Denpasar International Airport are operated one day every day, and it is said that the required time is around 7 hours.

Bali is an island that belongs to Southeast Asia, the capital Jakarta is located on the east side of Java Island, the island is famous even in the seas high in transparency surrounded by coral reefs, Bali is said to be marine Many people imagine activities such as sports and cruises, but there are also famous rafting spots in Bali and there are charm that they can enjoy torrent river descent.
Features of the Ayung River with rafting points
There are two rivers in Bali where you can enjoy rafting, one of which is the Ayung River.

The river of Ayung is a river located in the western part of Ubud located in the center of Bali, and Ubud is said to be a village of art, it is also the birthplace of Balinese dance and Bali painting, beginning with Gamelan music It is.
This river is surrounded by a valley, and the waterfalls appear everywhere, but the flow of the regulation has attractiveness such as enjoying canyon beauty.

Also, those who do not have confidence in physical strength because there is no detour by walking on rafting are also recommended rivers, and since the rafting tour of the Ayung River is departing three times a day, There is also a merit that you can enjoy it by circumstances.
Characteristics of the Tragawaya River with a rafting point
The Tragawasi River is a river that runs at the foot of the mountain located in the eastern part of Bali and has a popular rafting spot like the Ayung River.

The entrance to the Tragawasi River has features that it can be carried out easily from the slope being gentle and the river width at the start point is narrow and it gradually expands.

Also, the biggest attraction of the Tragawasi River is that it has a 4 meter drop point, so this point is becoming more popular as an activity to be carried on a boat.
In addition, much of the tour of the Tragawasi River is departure in the morning, so be careful.