Various ways to enjoy! Attraction of rafting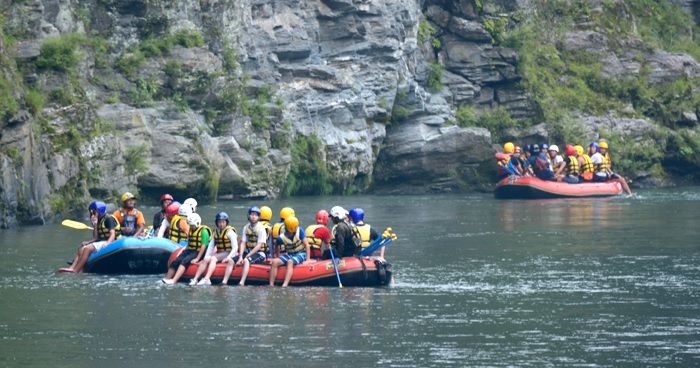 Have fun and make memories with family
Rafting sports, which uses river rides to enjoy river descent, has become a very popular outdoor activity in recent years.

Rafting can be enjoyed alone, but after all it's a fun time to share with family and loved ones. There are plenty of places in Japan where you can enjoy rafting safely with families, so it is ideal for holiday leisure plans!

Especially for families with children, rafting is perfect for making memories. Let's show the reliable appearance of your father who is different from usual!
There are plans that you can enjoy pets as well!
Rafting also has plentiful plans to enjoy pets.

For pet owners, they are families and being best friends, it is an important existence beyond just animals. If such an important pet can enjoy rafting together, it can be said that there is not such a fun thing for the owner.

Pets basically love their owners, so it is something they always want to be with, if possible. Let's have a fun time together with such a cute pet in nature and make that bond deeper!
Keep memories memorable with memorial shots forever
The enjoyable experience gradually faded away from memory as time passed.

However, if you take a commemorative photo and record it in the form of a picture, each time you look back at that picture, memories of that time will clearly come up. Especially for your child, memories that I played with my parents and my favorite family will be an important treasure even if I become an adult, so let me leave it in the picture!

Pictures taken with an important family member or with a friend who is a close friend can evoke the happy feeling when you spend time with your pet by seeing it even after they have gone to heaven.