Forest adventure which adults and children can enjoy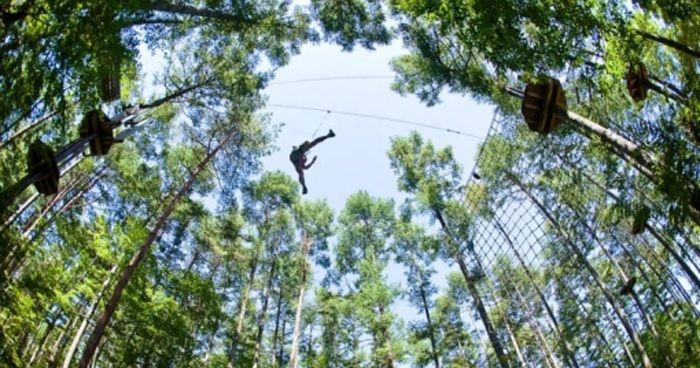 Forest adventure to enjoy athletic
A child who likes to move the body loves to play with athletics. If you are a leisure facility called Forest Adventure, your child can fully enjoy athleticism.

Forest adventure is a natural symbiosis type outdoor park born in France, and it is a big characteristic that natural trees are used as facilities as they are. For children who love athletics and nature, there is no such facility as this!

However, when you let your child play in nature, you are concerned about safety. There are various courses here depending on the degree of difficulty and safety etc. There are also courses for young children so it is safe.
Forest adventure can enjoy both adults and children
Forest adventure is a facility that children can enjoy, but that is not all. The place that you can enjoy both adults and children is becoming a big appeal.

If the course is slightly more difficult than that for small children, up to two parents can join with one parent and two or more kids with a height of 110 cm or more with elementary school first grade or older. It is an opportunity for a father who can not usually play with me to show off a nice thing to the child and review it!

And if the course has the highest degree of difficulty, it is limited to fourth grade elementary school students or older children above 140 cm in height, but you can enjoy the great pleasure of clearing difficult courses with parents.
Where can you forest adventure?
There are about 15 such forest adventures full of charm and adults and children can enjoy in Japan, so there are merits that you can choose where you want to go, such as going to a nearby place or going to a favorite place by going out Yes.

Especially since there are many facilities in the Kanto area, it is easy to go to play easily. Places where the forest adventure in Kanto are located are Chichibu City in Saitama Prefecture, Chosei County Nagara-cho in Chiba Prefecture, Tsukuba City in Ibaraki Prefecture, Odawara City in Kanagawa Prefecture, and Hakone Town in Ashigarashimo-gun in Kanagawa Prefecture as well.

The experiences of parent and child playing in nature will remain as important memories no matter how long, so why not visit those who live in Kanto, especially once?