7 types of rafting clothes you regret not to know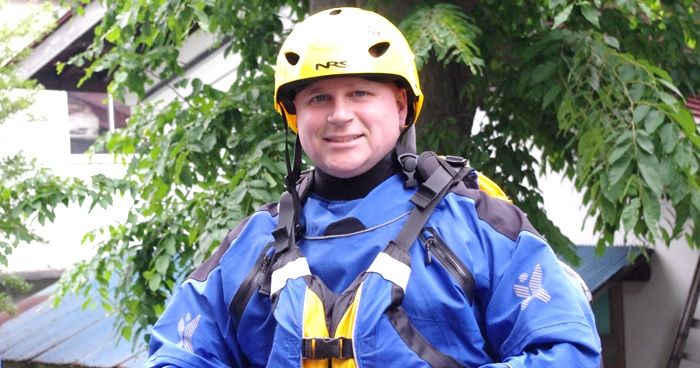 The first rafting is full of anxiety
Rafting that goes down the torrent for the first time is exciting and fun and there are plenty of worries. Even though it goes all the way down the river, not just descending, it goes down the torrent.

What should I do when I fall, for example, if a boat hits a big rock and it is thrown out, or I can not swim in the first place, is it okay? Still, if you lose that charm you want to experiencing the sense of unity that you ride with the boat riding all together, let 's put on knowledge to wipe out uneasiness.

Rafting is a dangerous sport, but the River Guide, which serves as a guide to rafting, goes through rigorous examinations and also obtains the qualifications of life guards, giving the pleasure of first considering customer safety It is a pursuit that I pursued. There is no danger if you do not do selfish actions.
Points of clothing you want to know before going to rafting
Clothes when going to rafting is enough if you wear swimsuits in summer and wear T - shirts and shorts etc. Women are also available in bikinis, etc. If men, half pants type is easy.

If it is not a time to worry about summer heat stroke etc, it is common clothing to wear a wet suit. T - shirts are also comfortable for rush guards made of quick - drying fabrics and chemical fiber water sports only. In the winter, wear a wet suit on ski wear, snowboardware or thick fleece, and wear a wet jacket that does not pass the wind or water.

Wet socks and wet shoes are recommended for feet. Since hands will be stuck with cold water, do not forget to bring wet glove or ski gloves. When the snow is falling, I need goggles.
Troubleshooting to guide
If you are rafting for the first time, you will be worried that you do not know what will happen. Sports ability drops only by being uneasy. If you ask a question like this, maybe you will be laughed, let's hear more and more without even thinking that a completely amateur is a Barebare.

It is not embarrassing because it is normal to know things you have not done before. If you go out to the river without knowing what you do not understand, you can be in danger of life if you do not do it well.

If you solve everything you did not notice beforehand, such as clothes and things you should not take, you can enjoy rafting itself more. Since the guide is an expert with all experiences, it should have a tight answer to any anxiety.