I definitely want to go! Rafting to enjoy in the torrent Shikoku Yoshino River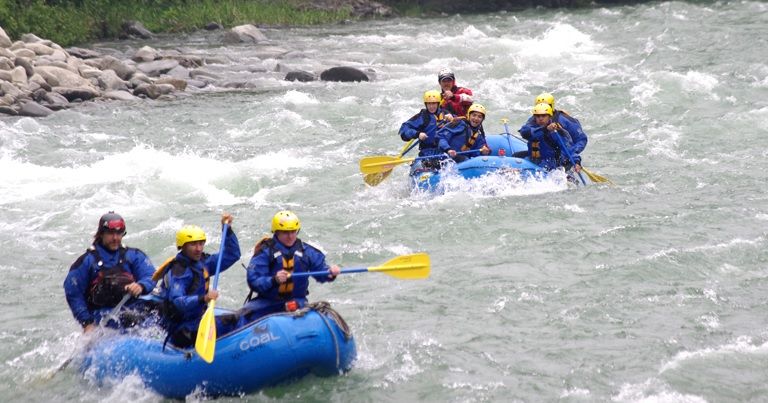 What is rafting?
Rafting is a river going down with a rubber boat called raft. Ride along with the guide on the rubber boat, row it according to the flow of the river, maintain the balance of the boat while moving the weight, you can enjoy the refreshing feeling and thrill by going down the torrent.

There are plans that you can play in the water, jump in and enjoy tea and barbecue with the guidance of the guide familiar with the points of the river.

Since it is an outdoor activity against nature, preparation in advance is also important. Basic equipment can be prepared at the shop. Before riding a rubber boat, wear a swimsuit, wear a wet suit on it, and wear special shoes. I will also wear a life jacket. It is safe to wear glasses bands during rafting and to wear goggles in case of contact.

I want to enjoy it with accommodation plan!
The reason the Yoshinogawa is recommended is that it is called "the torrent of Japan's best." During rafting, you will be perfect for those who want to enjoy the power of falling down the torrent while taking a splash of splash.

When it is called torrent, it may have a scary image, but since the veteran guide is attached to the tour, you can enjoy it safely according to the instructions.

In the tour, half-day courses and one-day courses are often set up. In the first case, if you apply for a one-day course where the schedule is relaxed, you can enjoy river descent with clearance. Because rafting will exhaust your physical strength beyond your imagination, we recommend staying at a nearby hotel on that day, if possible. Depending on the shop, accommodation plans are also available so let's check it out!

How much is the budget?
The budget for rafting in the Yoshino River depends on the time and the time it takes for the tour. Generally, for half-day courses, it will be around 5,000 yen, and for one-day courses it's better to organize a budget of around 9,000 to 11,000 yen.

Depending on the tour company, the fee may change depending on the time. As a trend, the summer vacation season and the schedule such as the September consecutive holiday season and Saturdays and Sundays tend to have a higher price. Even if it is hot season, the fee may be lowered when using it on weekdays.

When using it with family members, the difference in the number of people is large. It is a good idea to check the price setting on the homepage etc in advance. Also, in addition to the transportation fee to the site, accommodation fee may be required, so it is necessary to organize a total budget.