Both mind and body are refreshing! Rafting & hot spring information of Chagicho-cho, Chichibu-gun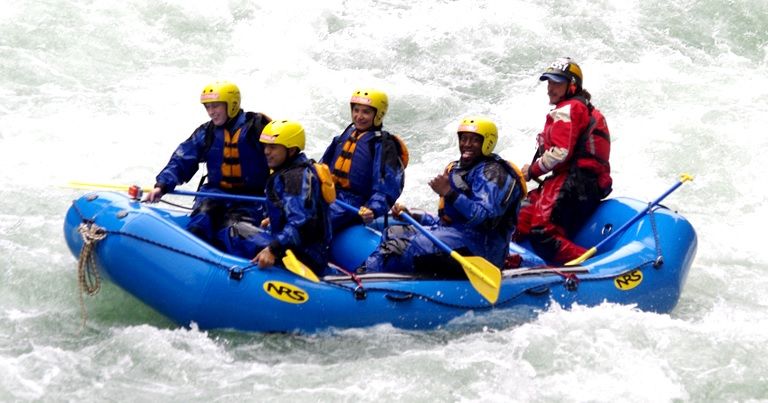 Characteristics of Chichibu-gun Nagami-machi
Chichibu-gun Nagami-machi is located in northwest part of Saitama prefecture. Arakawa famous for its valley beauty is flowing in places where mountains of 500 meters range. Nagaoka is popular as a leisure spot close to the city center and Arakawa is also Mecca of rafting.

It is also attractive that the Chichibu area has many non-volcanic hot springs. It is recommended to enjoy the nature in the upper part of the Arakawa River while healing the body tired by rafting with hot springs.

It is a region that can be enjoyed throughout the year, but especially recommended is the autumn leaves period, the surroundings of Hokutoyama and the Arakawa Valley become particularly lively, and Arakawa will also enjoy the enjoyment of rafting. From spring to autumn, SL trains are running at Chichibu Railway. While rafting, if you look at the Pareo Express issue you should be impressed even if you are not a railway fan.

After rafting to the hot springs!
If you go to a hot spring after having enjoyed rafting at Nagao, you can especially recommend Hotaru no yu in Minano-machi next door. It is located in the west side of Minano Bridge over Arakawa, so you can quickly visit from Nagaoka.

Hanpuru no yu is a hot spring which is particularly famous in the area of ​​Chichibu-gun. There is a Chichibu pilgrimage temple nearby, so you can enjoy visiting after visiting a temple. If you visit in full time of autumnal leaves hot water of full-moon, you will be able to enjoy the scenery and you will be able to heal the daily stress.

Even if the body is cold with rafting, it will warm to the core of the body by bathing. The area around Arakawa is also characterized by cool wind in the summer, but the lake near Suwakanoyu is also a cool spot. There are many places nearby where the famous water springs, so there are not a few people who return home after drinking water. This area rich in underwater water in the Chichibu Mountains is probably suitable for calling as an oasis.

Both body and mind are refreshing!
If you look at the Arakawa Valley in Nagaoka, you will be delighted to be refreshing both mentally and physically. Charmon's charm is that you can enjoy full-scale rafting in a place close to the city center.

The Arakawa Valley is made by the outcrop of the Sanbagawa metamorphic belt, and the locals are called Iwami. Even just looking at the rocky scenery and the clear water of Arakawa will make you feel refreshed.

It is also attractive along the Arakawa River that there are many facilities that can enjoy barbecue. An auto camping place is also set up, and it is recommended to stay and set a tent after rafting. At night, you can enjoy a different quiet from the daytime, it makes me feel very healed. Just a short distance away from Arakawa, you can also go to hot springs such as Hakuba copper spa and Okami hot spring. Nagaoka where you can enjoy hot springs and rafting at the same time is valuable as a spot that you can enjoy with your family.